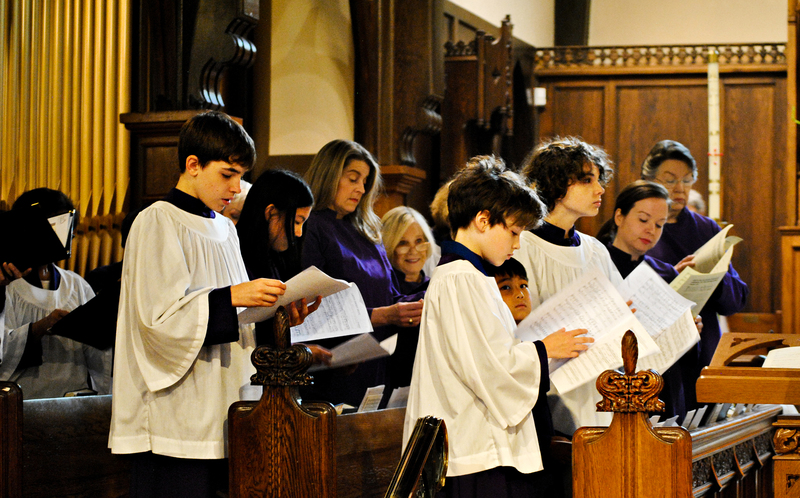 Trinity Choristers
The Trinity Cathedral Chorister program is a free extra-curricular opportunity for children and youth in Central Arkansas. The Chorister program provides a world-class musical education program in which young people learn to read music and sing some of the finest sacred music. Participants are able to develop their musical, interpersonal, and cognitive skills as they learn to work in a team environment to serve the church and community through music. The chorister program is open to children in grades two through eight. Once choristers enter high school, they are eligible to participate in the Cathedral Choir. Choristers rehearse every Wednesday from 4-5:30 pm.
St. Cecilia Singers
The St. Cecilia Singers sing for some of the youth and family Koinonia services on Wednesday evenings. Any children in pre-K through first grade are invited to join the St. Cecilia Singers, which rehearses on the first and third Wednesdays of the month from 5:00 to 5:30, immediately before the Koinonia family dinner and service.
The Robert Wilson Choral Scholar Program
This program provides select high school or college students with a stipend to sing in the Cathedral Choir. The Choral Scholars Fund was established by parishioner, Jane Wilson, in honor of her late husband, Bob, an accomplished singer and lover of music. The Cathedral Choir rehearses on Thursday nights from 7-9 pm.
All are welcome to join these ensembles, regardless of religious affiliation. If you're interested in joining one of these ensembles, reach out to Colin MacKnight (colin@trinitylittlerock.org) or Celina Kobetitsch (celina@trinitylittlerock.org).