Colin MacKnight, Director of Music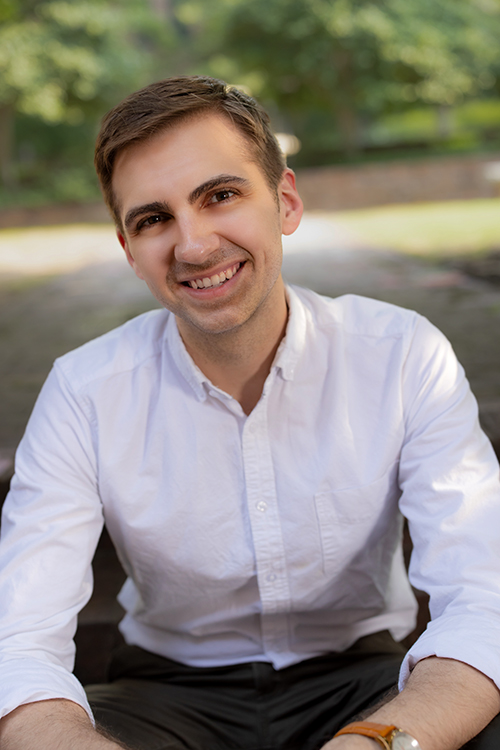 Colin MacKnight, called "a stunning player of exceptional ability" by composer and conductor Bob Chilcott, is Director of Music at Trinity Episcopal Cathedral in Little Rock, AR. At Trinity, he oversees a vibrant music program which includes among its offerings weekly choral evensongs, a concert series, and chorister and choral scholar programs. Prior to Trinity, Colin was Associate Organist at Cathedral of the Incarnation in Garden City, Long Island; Assistant Organist and Music Theory Teacher at St. Thomas Fifth Avenue, NYC; and Assistant Organist at Church of the Resurrection, NYC.
Colin's received his bachelor's, master's, and doctoral degrees from The Juilliard School, studying organ performance with Paul Jacobs. For his doctoral dissertation "Ex Uno Plures: A Proposed Completion of Bach's Art of Fugue," Colin received the Richard F. French Doctoral Prize.
A frequent competition prize-winner, Colin's first prizes and scholarships include the 2019 Paris Music Competition, 2017 West Chester University International Organ Competition, 2016 Albert Schweitzer Organ Competition, 2016 Arthur Poister Scholarship Competition, M. Louise Miller Scholarship from the Greater Bridgeport Chapter of the American Guild of Organists (AGO), the 2013 Rodgers North American Classical Organ Competition, and the Ruth and Paul Manz Organ Scholarship. He also won the New York City and Northeast Regional AGO Competitions, leading to a "Rising Star" recital at the 2016 AGO National Convention in Houston. In addition, Colin was a laureate in the 2016, 2019, and 2023 Longwood Gardens International Organ Competitions.
In December of 2016, Colin and composer Jon Cziner were selected for an AGO Student Commissioning Project grant, resulting in Jon's Fantasy Chorale which Colin premiered in 2017. Colin has also received the Fellow and Choirmaster Certifications from the AGO, receiving the prize for top Choirmaster score, and was named one of the top "20 Under 30" eminent young organists by The Diapason magazine in 2019. Colin has performed at venues such as St. Patrick's Cathedral, NYC; The Cathedral of Saint John the Divine, NYC; St. Paul's Chapel of Trinity Wall Street, NYC; The National Cathedral, Washington, DC; Saint-Jean-Baptiste Church, Montreal; Church of Saints Peter and Paul, Kingston, Jamaica; Cathedral of the Incarnation, Baltimore; and Grace Cathedral, Topeka. For more information, media, and a calendar of performances, please visit colinmacknight.com.
Colin MacKnight is represented in North America by Karen McFarlane Artists, Inc.
Celina Kobetitsch, Associate Director of Music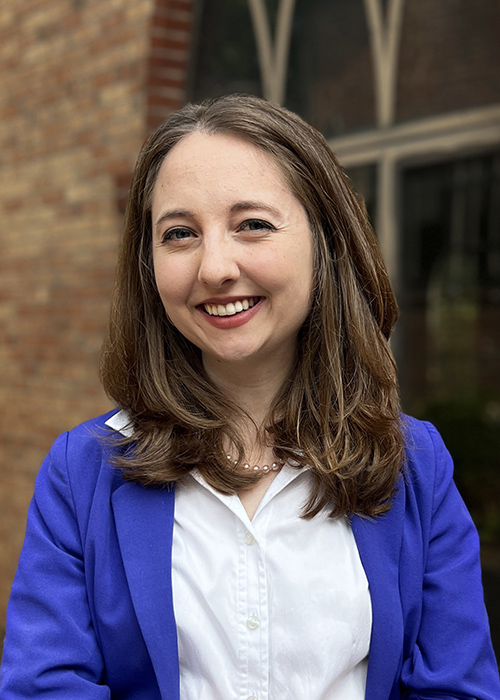 Celina Kobetitsch, began her position at Trinity Cathedral in May of 2023. She helps lead, grow, and support the abundant music program at Trinity by accompanying the Cathedral choir, conducting, leading rehearsals, playing services, working with children's choirs, directing the handbell choir, and finding ways to share music with the greater community. Born in Cleveland, Ohio and raised in Naperville, Illinois, Celina has seen much of the world since. As an international concert organist, she has appeared in many concerts at major venues throughout Europe, having most recently completed her organ master's degree with high honors and church music concentrations at the Hochschule für Musik in Leipzig, both the oldest and one of the most prestigious music schools in Germany. In 2020, she was the recipient of a U.S. Fulbright research grant to complete a year of music research in Germany, and in 2022, she received the highly selective DAAD music scholarship to continue her studies there. 
Other notable organ prizes include first prize at the Fugato Organ Competition, the Ruth and Paul Manz Organ Scholarship, and awards from the Kölner Stiftungsfonds. During her organ studies, Kobetitsch pursued minors in choral conducting and harpsichord, and performed frequently as organist, harpsichordist, and pianist with many notable Leipzig ensembles. Before studying in Germany, she lived for nearly two years in southern France, pursuing an artist diploma at the Conservatoire de Toulouse under the renowned organist Michel Bouvard. Having performed at major venues such as St. Nicholas Church in Leipzig, St. Wenzel's Church in Naumburg, and the Basilica of St. Sernin in Toulouse, just to name a few, Celina has gained close experience with some of the world's most magnificent historic organs. 
Although she has established herself as a skilled organist, she possesses a strong background in piano and completed her Bachelor's degree in piano performance at the Oberlin Conservatory of Music with Alvin Chow, while simultaneously pursuing an organ minor with Jonathan Moyer. During her studies at Oberlin, she was organist for Bethany English Lutheran Church in Cleveland, Ohio as well as at Bay Presbyterian Church. She was the recipient of the prestigious Carol Nott Prize for Excellence in Piano Pedagogy and as a piano and organ teacher since the age of 15, Celina loves teaching and working with young musicians. She is also very interested in entrepreneurial projects and community engagement. During her studies at Oberlin, she co-founded and led an organization, "Concerts for Good," which fundraised thousands of dollars for local nonprofits through student-led community music events.