December 15, 2015
Two new staff members have been hired at Trinity Episcopal Cathedral.   The first, Mrs. Victoria Harden, has been named interim Music Director.  She will join the Cathedral staff on January 1, 2016.  The second, Rev. Amber Carswell, will join the Cathedral staff as Associate Priest on April 4, 2016.  A third, Rev. Susan Payne, will remain at Trinity as a volunteer Priest Associate.
---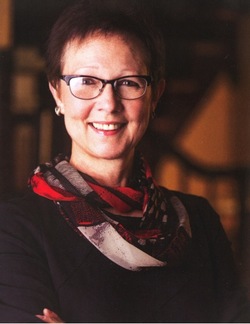 Victoria Mathis Harden
Interim Music Director 
Victoria Mathis Harden began studying piano at age 8 and organ at the age of 14, taking lessons from Fletcher Trotter at First Methodist Church, Camden, AR.  Two years later she began her organ studies at Henderson State University with Robert Ellis where she continued until 1972 when she received her Bachelor of Music degree, graduating magna cum lauda with a concentration in organ performance.  Harden then attended North Texas State University and Memphis State University to earn a Masters of Music in organ performance and a Masters of Art in musicology.  During these years she served as organist-choirmaster at St. John's Episcopal Church, Camden, Westminster Presbyterian Church, Hot Springs and associate organist at St. Michael's and All Angels Episcopal Church, Dallas.  Organ positions in Memphis included Barth house Episcopal Chaplaincy, Chirst Church Episcopal, and guest organist at St. Mary's Episcopal Cathedral.
After moving to New York City in 1977, Harden played at St. Peter's Church, St. Bartholomew's Episcopal Church, and held the organist-choirmaster position at Bedford Park Presbyterian Church.  While pursuing a doctoral pedagogy degree at Columbia University Teacher's College, Harden was one of 35 professional choir members at St. Bartholomew's Church where she met and married her husband, Shelton.  Upon returning to Arkansas in the 1990s, Harden taught at Southern Arkansas University, Southern Arkansas University Technical Branch, and in 2001 became the music faculty at South Arkansas Community College.  During these years she has served as organist-choirmaster of First Presbyterian Church and St. John's Episcopal Church, Camden.  The Very Rev. Dr. Christoph Keller, Dean and Rector of Trinity says of Victoria, "I am so pleased to welcome Victoria Harden to the Cathedral. She is a musician's musician, known and admired as such throughout Arkansas and beyond, and also a warm, congregation and child-friendly worship leader."  She will begin her duties at the Cathedral on January 1, 2016, and they include beginning a children's choir.
---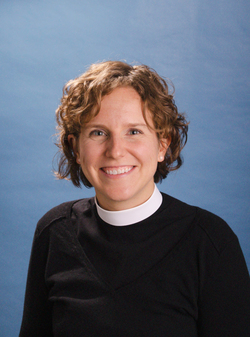 The Rev. Amber Carswell
Associate Priest 
Amber Carswell grew up in Kansas and moved to Arkansas during her undergraduate years. She graduated from the University of Arkansas at Little Rock with a BS in Information Science before moving to Alexandria, Virginia, where she received her Master of Divinity from the Virginia Theological Seminary in 2014.  Rev. Carswell moves to Little Rock from Jonesboro, AR, where she has worked as curate at St. Mark's Episcopal Church since graduation from seminary.  She is the oldest of four girls, is an avid runner and cyclist, and could talk to you all day about agrarianism and 1 Corinthians 15. 
She will have general responsibilities for preaching, teaching and pastoral care as well as administrative oversight of young adult and outreach ministries.  "The Rev. Amber Carswell is warm, spirited, and thoughtful. She brings youthful vitality and exceptional ability to our team of clergy and I can't wait for her to get here," says Dean Keller.  Rev. Carswell will begin her duties at the Cathedral on April 4 and her first Sunday will be April 10.
---
Trinity is also delighted to announce that Rev. Susan Payne will remain at Trinity as a Children's Catechist and volunteer Priest Associate. Mother Susan had already come out of retirement twice to assist at Trinity, most recently after Canon Paul McLain's departure this September. With the arrival of the Rev. Dr. Russ Snapp as Sub-Dean in January, she will return to retirement—but not disappear! Said Dean Keller: "Susan has been a wonderful counselor, pastor and friend since I arrived at Trinity two years ago. I am grateful and happy that even in retirement she will remain visible in worship and the catechesis program, and all around the Cathedral block. She is a wise, warm, and loving presence in our midst."