This Week at Trinity 11/15/16
November 15, 2016
Wednesday at Trinity Cathedral:
Schedule:
Cherub Choir at 4:30 p.m.
Eucharist with Healing at 5:05 p.m.
Dinner 5:15 p.m. – 6:15 p.m.
Tower Bell Ringers at 6:00 p.m.
Seraphim Choir at 6:15 p.m.
Classes for all ages at 6:15 p.m.
Class Descriptions:
Embracing the Prophets (Conference Room): Who were the Prophets?  Were they ancient meddlers who enjoyed prognosticating about future events? Were they social activists crying out for reform?  Or, were they messengers from God, standing in judgment over the political and religious leaders of the times? To find the answers, join a study by Dr. Walter Brueggemann, facilitated by George Harper.
"Try and make me!": Raising a Strong-Willed Child (Baker Parlor): Learn how to set limits, reduce power struggles, and understand your strong-willed child in this 4-week class. Parents will learn to recognize what triggers misbehavior and how to foster a relationship that will make their child more compliant. Facilitated by Beth McAlpine, Parent Educator at the Centers for Youth & Families. Cost:  $40 per family – cash or check payment due on the first night of class.
Click here to sign up for a class.
For more information on class offerings and their locations, please visit the Formation section on our website.
Thursday at Trinity Cathedral
Trinity Chamber Music Series: The Lysander Trio
Thursday, November 17, 7:30 p.m.
The final fall concert will be presented by the Little Rock Chamber Music Society. An accomplished chamber music group from New York City, The Lysander Piano Trio has been praised by the Strad for its "incredible ensemble, passionate playing, articulate and imaginative ideas, and wide palette of colors."  

Concert tickets are $25 for open seating (students K-College get in free) and will be available at the door or through the Little Rock Chamber Music Society.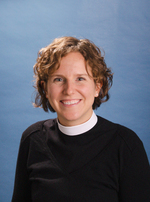 Sunday at Trinity Cathedral:
Preaching this Sunday: The Rev. Amber Carswell (Christ the King Sunday)
Sunday Adult Formation:
No Dean's Class Sunday to make room for the Alternative Market.

Living the Questions will meet 10:15 a.m. - 11:00 a.m. for "What is Weird About the Story of Abram/Sarai/Hagar/Ismail?" in the Library/ Staff Lounge of Cathedral House. Be sure to visit the Alternative Market before or after class.
The Bible Challenge meets at 10:15 a.m. in the conference room.  All are welcome and you need not have read prior weeks to attend and participate.
You can find more on Adult Formation here.
Children's Formation meets at 10:10 a.m. for all ages.  It's never too late to join.  You can find more on Children's Formation here.
EYC:
Youth (Grades 6-12) will meet in lower Mitchell House during the formation hour. 

EYC will meet in Botsford House at 3:30 p.m.
The Christmas Pageant:
Rehearsals for the Cathedral Christmas Pageant will continue Sunday at 2:00 p.m. in Morrison Hall and last about 1.5 hours.  All children age 4 through high school are invited to participate in this wonderful story of the Birth of Christ.  This rehearsal will include 4 year-olds through 8th grade. A full rehearsal schedule can be found here. Any questions can be directed to Susan Allen (slya68@gmail.com) or 749-5943.
Alternative Market:
The Alternative Market at Trinity Cathedral is Sunday from 10:00 a.m. until 11:15 a.m. in Morrison Hall. Please join us and begin the season of Advent in a thoughtful, giving way.  There will be gifts available from many non-profits in our community and beyond. We look forward to seeing everyone for a festive beginning of the season.
The current list of vendors includes:
Feed the Hungry
Rice Depot
Mt. Holly
Our House
Heifer
Harmony Clinic
Stewpot
St. Francis House
Flower Guild
EYC
Advent in the Home
Pastoral Care