This Week at Trinity 1/31/17
January 31, 2017
Wednesday at Trinity Cathedral:
Schedule:
Cherub Choir at 4:30 p.m.
Eucharist with Healing at 5:05 p.m.
Dinner 5:15 p.m. – 6:15 p.m.
Tower Bell Ringers at 6:00 p.m.
Seraphim Choir at 6:15 p.m.
Classes for all ages at 6:15 p.m.
Class Descriptions:
Can You Dig It? Growing Your Garden (Staff Lounge): Gardening aficionado Coralie Maxwell and Randy Forst from the UofA Extension Service love to share gardening hints and information to make the most of your gardening experience - be it large or small.

Relationships 101 (Morrison Hall): Chelsea Wakefield, PhD, Assistant Professor of UAMS and Director of the Couples Center will lead this four-week class. Whether you are just starting a relationship, or you have been in a committed one for years, Dr. Wakefield's innovative and approachable style will help you interact with your partner in healthy and fun ways. Her books, In Search of Aphrodite: Women, Archetypes and Sex Therapy, and Negotiating the Inner Peace Treaty: Becoming the Person You Were Born to Be, will be available.

January 11: What Is a Good Relationship? How Do You Know You Are In One?
January 18: Navigating Difficult Conversations: Get the Tools You Need to Listen, Stay Cool and Get Your Real Needs Met.
February 1: The Mythology of Sexuality: Why Sex Has Very Little to Do with Behavior.
February 8: How to Have a Healthy, Long-Term Relationship.
Click here to sign up for classes.
For more information on class offerings and their locations, please visit the Formation section on our website.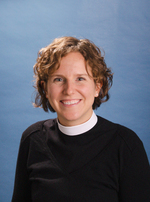 Sunday at Trinity Cathedral:
Preaching this Sunday: The Rev. Amber Carswell
Sunday Adult Formation:
The Dean's Class will be led by Dr. Snapp. The topic is "Class Preview: English Spirituality."
Living the Questions will join the Dean's Class at 10:15 a.m. with a table near the front, followed by a 10-minute discussion of the topic in the Cathedral House LIbrary.
Inwardly Digest meets at 10:15 a.m. in the Bishop's Conference Room. Inwardly Digest is a 10-week study of how to use The Book of Common Prayer as a guide to spiritual life, led by the Rev. Deb Cooper and Randy Irwin.
You can find more on Adult Formation here.
Children's Formation meets at 10:10 a.m. for all ages.  It's never too late to join.  You can find more on Children's Formation here.
EYC:
Youth (Grades 6-12) will meet in Lower Mitchell during the formation hour.

EYC will meet at Botsford House at 5:00 p.m.
Evensong:
Evensong will continue this Sunday at 4:00 p.m. in the Chancel. Immediately following Evensong, social time featuring British tea and other light refreshments will be held in Baker Parlor. A brief liturgy of Holy Communion will also be offered in the chapel after.