This Week at Trinity 6/27/17
June 27, 2017
Wednesday at Trinity Cathedral:
Evening Schedule:
Eucharist with Healing at 5:05 p.m.
Dinner 5:15 p.m. – 6:15 p.m.
Tower Bell Ringers at 6:00 p.m.
Holy Spokes! will not meet this week
Trinity @ the Travs 7:10 p.m.
For more information on class offerings and their locations, please visit the Formation section on our website.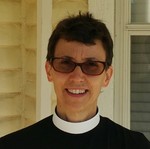 Sunday at Trinity Cathedral:
Preaching this Sunday: The Rev. Deb Cooper (7:30 & 9:00 a.m.), The Rev. Dr. Lisa Corry (11:15 a.m.)
Sunday Adult Formation:
The Dean's Class will be watching President Kennedy's Inaugural Address.
Inquirers' Class will not meet this week.
Living the Questions will join the Dean's Class.
Parents Group will meet in Lower Mitchell House.
You can find more on Adult Formation here.
Children's Formation will meet in the Good Shepherd Atrium.  You can find more on Children's Formation here.
Evensong will continue this Sunday at 4:00 p.m. in the Chancel. Immediately following Evensong, social time featuring British tea and other light refreshments will be held in Baker Parlor. A brief liturgy of Holy Communion will also be offered in the chapel after.
Cathedral Offices will be closed Monday and Tuesday.