May 20, 2021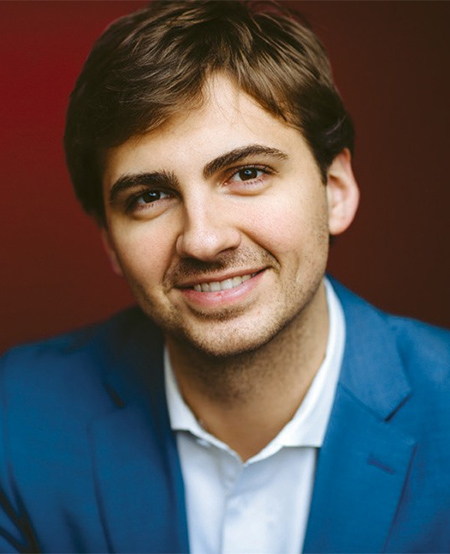 We are excited to announce that Colin MacKnight will start as our new Music Director on July 12.
Colin, called "a stunning player of exceptional ability" by composer and conductor Bob Chilcott, will complete his doctorate in organ performance at The Juilliard School (where he also received his bachelor's and master's degrees) in June. He currently serves as Associate Organist and Choirmaster at the Cathedral of the Incarnation in Garden City, Long Island. Prior to Incarnation, he was Assistant Organist and Music Theory Teacher at St. Thomas Fifth Avenue and Assistant Organist at Church of the Resurrection, both in New York City.
Colin has won first prizes in several competitions, including the Paris Music Competition, West Chester University International Organ Competition, Albert Schweitzer Organ Competition, Arthur Poister Competition, American Guild of Organists (AGO) Northeast Regional Competition, and the Rodgers North American Classical Organ Competition. He was also a laureate in the 2016 and 2019 Longwood Gardens International Organ Competitions.
Colin received the Fellow and Choirmaster Certifications from the AGO, receiving the prize for that year's top Choirmaster score, and was named one of the top "20 Under 30" eminent young organists by The Diapason magazine in 2019. For more information, about Colin and to see videos of him playing visit colinmacknight.com.