September 30, 2015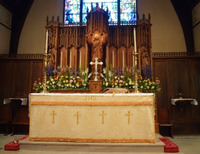 We are saddened by news that Mr. James Massie Sr., a long time member of the Cathedral, has died at his home in Maryland.

Our prayers and sympathy are for his children Jodi, Justin, and Proctor, and their mother Jauan.
 
May James dwell forever with the saints in light.

Service and burial arrangements will be announced later.