This Week at Trinity 5/16/17
May 16, 2017
Wednesday at Trinity Cathedral:
Evening Schedule:
Cherub Choir at 4:30 p.m.
Eucharist with Healing at 5:05 p.m.
Dinner 5:15 p.m. – 6:15 p.m.
Tower Bell Ringers at 6:00 p.m.
Seraphim Choir at 6:15 p.m.
Classes for all ages at 6:15 p.m.
Class Descriptions:
A Study of the First Epistle of St. John (Baker Parlor) - Are you interested in knowing more about what is meant by being "born again," the origin of "God is love," or the identity of the "antichrist"? These are some of the topics we'll be discussing during a six-week study of the First Epistle of St. John. Facilitated by George Harper.

Pilgrimage Preparation Class (Morrison Hall) - In this six-week series, those who will participate in our 2017 pilgrimage to England will receive both logistical details of our travels and also an orientation to the sites we will be visiting.  Others are welcome to attend.
Education for Ministry (EfM) will meet in the Iona Room.
Click here to sign up for classes.
For more information on class offerings and their locations, please visit the Formation section on our website.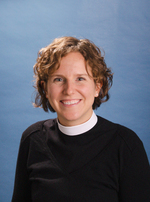 Sunday at Trinity Cathedral:
Preaching this Sunday: The Rev. Amber Carswell
Sunday Adult Formation:
The Dean's Class will be led by the Rev. Amber Carswell. She will discuss "Meeting Christ in the Panhandler."
Living the Questions will join the Dean's Class
Foundations in Christian Faith: The Spring Adult Confirmation Class will meet in the Cathedral House Conference Room at 10:15 a.m.
Parents Group will meet each Sunday at 10:15 a.m. in Lower Mitchell House. Looking for a place to share the joys and trials of parenting? Join us to share knowledge, be creative, and exchange ideas and strategies for parenting. This is a time to network, socialize, and encourage one another. Babies welcome! Feel free to join us anytime. Questions? Contact Mercedes Clements - mercedes.clements@gmail.com.
Inwardly Digest: Join Randy Irwin and the Rev. Deb Cooper in the Bishop's Conference Room of Cathedral House Sundays at 10:15 a.m. as we explore how The Book of Common Prayer can be used as a guide to the spiritual life, so that we might connect back to the God who calls each of us by name and that we might love as God loves us.
You can find more on Adult Formation here.
Children's Formation meets at 10:10 a.m. for all ages.  It's never too late to join.  You can find more on Children's Formation here.
Evensong will continue this Sunday at 4:00 p.m. in the Chancel. Immediately following Evensong, social time featuring British tea and other light refreshments will be held in Baker Parlor. A brief liturgy of Holy Communion will also be offered in the chapel after.
Upcoming Events
Insights Lecture Series: Rachel Held Evans
Join us on Saturday, June 3 at 6:30 p.m. for the last of our 2016-2017 Lecture Series: Rachel Held Evans. She is a New York Times best-selling author and popular blogger who writes about faith, doubt, and life in the Bible Belt. Rachel has been featured on The View, The Today Show, NPR, Slate, The BBC, The Washington Post, The Atlantic Monthly, and Oprah.com. She also served on President Obama's Advisory Council on Faith-Based and Neighborhood Partnerships.  Click here for more information and to reserve your tickets.
Trinity Parish Picnic
Join us on Sunday, June 11 at Lake Nixon (about 15-20 minutes southwest of town) from 11:30 a.m. – 3:30 p.m. Lake Nixon, a ministry of Second Baptist Church Downtown Little Rock, is a beautiful recreational area with a 35-acre lake. Plan on plenty of good picnic food, swimming, paddle-boating, fishing, hiking, and fellowship. More details to come!
Register Now for Cathedral Camp 2017: The Great Escape!
June 12 - 16
Join the children of Trinity Cathedral this summer as they suffer the hardships of slavery, find the baby Moses, experience the plagues of Egypt, are passed over by the death angel and finally escape to their freedom through the Red Sea. For children entering pre-K through 5th grade. Youth are needed as helpers (register below). Space is limited, so it is important to register in advance.  Registrations will be received on a first come, first served basis. Click here to register.