This Week at Trinity 8/8/17
August 08, 2017
Tuesday at Trinity Cathedral:
Theology 501
Theology 501 is meeting at Cregeen's in North Little Rock at 7:00 p.m.

Wednesday at Trinity Cathedral:

Evening Schedule:
Eucharist with Healing at 5:05 p.m.
Dinner 5:15 p.m. – 6:15 p.m.
Drawing Basics with Melissa Wilkinson at 6:00 p.m. (Lounge)
Bugs and Plants at 6:00 p.m.
For more information on class offerings and their locations, please visit the Formation section on our website.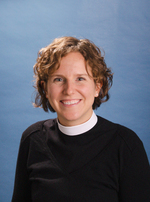 Sunday at Trinity Cathedral:

Preaching this Sunday: The Rev. Canon Amber Carswell (7:30 & 11:15) and The Rev. Canon Dr. J. Russell Snapp (9:00)
Sunday Adult Formation:
The Dean's Class will be a report on the Pilgrimage by Dr. Snapp and company.
Living the Questions will join the Dean's Class.
Parents Group will meet in Lower Mitchell House.
You can find more on Adult Formation here.
Blessing of the Backpacks, Students, and Teachers:  This Sunday, August 13, 2017 at 9:00 a.m., bring your backpack and get a bag tag along with a blessing as you begin a new school year.  All students, teachers, catechists are invited to participate.
Children's Formation will meet in the Good Shepherd Atrium.  You can find more on Children's Formation here.