This Week at Trinity 8/22/17
August 22, 2017
Wednesday at Trinity Cathedral:

Schedule:
Cherub Choir 3:30 p.m. - 4:15 p.m.
Seraphim Choir 4:30 p.m. - 5:30 p.m.
Eucharist with Healing at 5:05 p.m.
Dinner 5:15 p.m. – 6:15 p.m.
Drawing Basics with Melissa Wilkinson at 6:00 p.m. (Lounge)
Cathedral Choir 7:15 p.m. - 8:45 p.m.
For more information on class offerings and their locations, please visit the Formation section on our website.
Thursday at Trinity Cathedral:
Trinity-Bethel Partnership will meet in Morrison Hall at 6:15 p.m. to continue their discussion on last week's movie.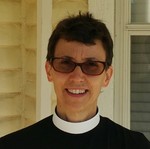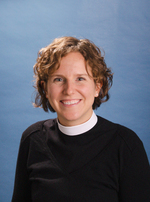 Sunday at Trinity Cathedral:

Preaching this Sunday: The Rev. Dr. Lisa Corry (7:30 & 11:15) and The Rev. Canon Amber Carswell (9:00)
Sunday Adult Formation:
The Dean's Class will be a Preview of Fall Programs led by the Clergy
Living the Questions will join the Dean's Class
Parents Group will meet in Lower Mitchell House.
Meeting for EYC Parents in the Conference Room. Youth and siblings in tow are welcome! All youth beginning 6th grade or older are eligible for confirmation. At this meeting, we will overview the fall retreat – September 29- October 1 at Camp Mitchell and cover approaches to preparation for confirmation, which include not only the retreat, but classes and a few outings. Confirmation will take place on May 20, 2018 - Pentecost Sunday. Questions? Contact Lisa Corry at lisa@trinitylittlerock.org..
You can find more on Adult Formation here.
Catechesis Come and See: come with your child to the atrium (their Sunday School classroom) and experience a Catechesis of the Good Shepherd lesson with them. A great chance to meet the catechists and ask questions.  You can find more on Children's Formation here.
Education for Ministy (EfM) will meet at 3:00 p.m. in the Conference Room.


Upcoming Events:
Drop in Meet & Greet Tuesday, August 29, 5:30-7:30 p.m.
Come by and meet Olivia Goza, our new Youth Ministry Coordinator and Lisa Corry, Director of Ministries to Children & Youth at the home of Elizabeth & Bobby Smith:
 
800 Shadow Lane
Little Rock, AR
501-993-5422

Appetizers and Beverages
Drop in and meet the new staff as the new year begins for EYC. There's a place to play for siblings or kids in tow as you drop by (and plenty of snacks). Questions? Contact Lisa Corry: lisa@trinitylittlerock.org
Rally Day, ECEP Sunday, and Free Food... Oh My!
September 10 will be a very big day as we bless our children, parents, and teachers of our Early Childhood Education Program at the 9:00 service, followed by our Rally Day Ministry Fair in Morrison Hall where you can see all the amazing things that you can be a part of here at Trinity. And did we mention that breakfast will be free that morning? You do not want to miss it, so we will see you on Sunday, September 10.