This Week at Trinity 9/12/17
September 12, 2017
Tuesday at Cregeen's:
Jubilation Ringers, the newest hand bell choir at Trinity, will start tonight at 6:00 p.m. in the Cathedral. This group is for those with little or no experience ringing or reading music, or who just want a refresher on ringing fundamentals.

Theology 501, a 20s/30s pub theology group, will meet at 7pm at Cregeen's in North Little Rock. Jason Alexander will discuss the spiritual aspects of long-distance journeys.
Wednesday at Trinity Cathedral:

Schedule:
Farmer's Market 3:30 p.m.
Cherub Choir 3:30 p.m. - 4:15 p.m.
Seraphim Choir 4:30 p.m. - 5:30 p.m.
Eucharist with Healing at 5:05 p.m.
Dinner 5:15 p.m. – 6:15 p.m.
Art Journaling at 6:15 p.m. (Staff Lounge)
Christian Faith and Modern Science, Part 1 at 6:15 p.m. (Morrison Hall)
Cathedral Choir 7:15 p.m. - 8:45 p.m.
Farmer's Market and More Returns
Our farmer's market returns this Wednesday with Four Dragons Farm, a small family-owned farm in Roland, AR. They are known for their berries, seasonal vegetables, pecans, eggs, jams, and jellies. We will also have people from Magdalene Coming Home, a ministry that works with women in prison, and Beatitudes Inc., a faith-based non-profit that works with women's vocational training in Haiti.
Thursday at Trinity Cathedral:
Trinity Cathedral Hand Bell Choir
If you love music but are uncomfortable singing, the Trinity Hand Bell Choir might be perfect for you. This choir provides music for preludes or other parts of our services on an occasional basis. The Cathedral Hand Bell Choir is open to all adults who have prior ringing experience and/or who read music. Rehearsals are Thursdays at 6:00 p.m. in the Cathedral.
Contact Jason Pennington-Saugey, jpennington-saugey@trinitylittlerock.org
For more information on class offerings and their locations, please visit the Formation section on our website.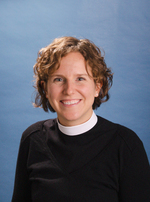 Sunday at Trinity Cathedral:

Preaching this Sunday: The Rev. Canon Amber Carswell
Sunday Adult Formation:
The Dean's Class will be "Everything you wanted to know about the Episcopal Church but were afraid to ask."

Living the Questions will join the Dean's Class.

Parents Group will meet in Lower Mitchell House.
Pilgrim's Progress will meet in the Bishop's Conference Room.
You can find more on Adult Formation here.
Children's Formation will meet in the Atria.  You can find more on Children's Formation here.
Education for Ministy (EfM) will meet at 3:00 p.m. in the Conference Room.
EYC: Episcopal Youth Community will meet in the Iona Room at 4:00 p.m.